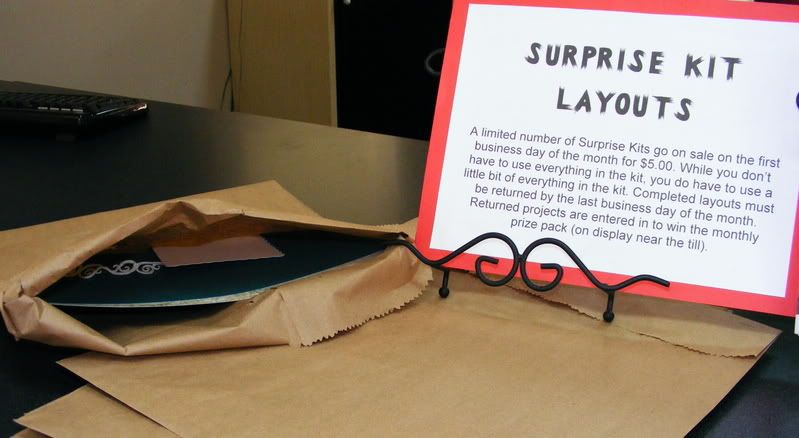 Every month we create a limited number of Brown Bag Surprise Kits for the 1st Business day of the month. Those who pick up the kit for $5.00 can participate in our monthly contest. All they have to do is use a piece of everything in the bag, create a layout or project with the items and bring it back to us by the end of the month. We put them on display in the store for 1 month. At the end of the month a WINNER is randomly drawn to win a $10 person gift pack.


January's winner is Gisela Fantin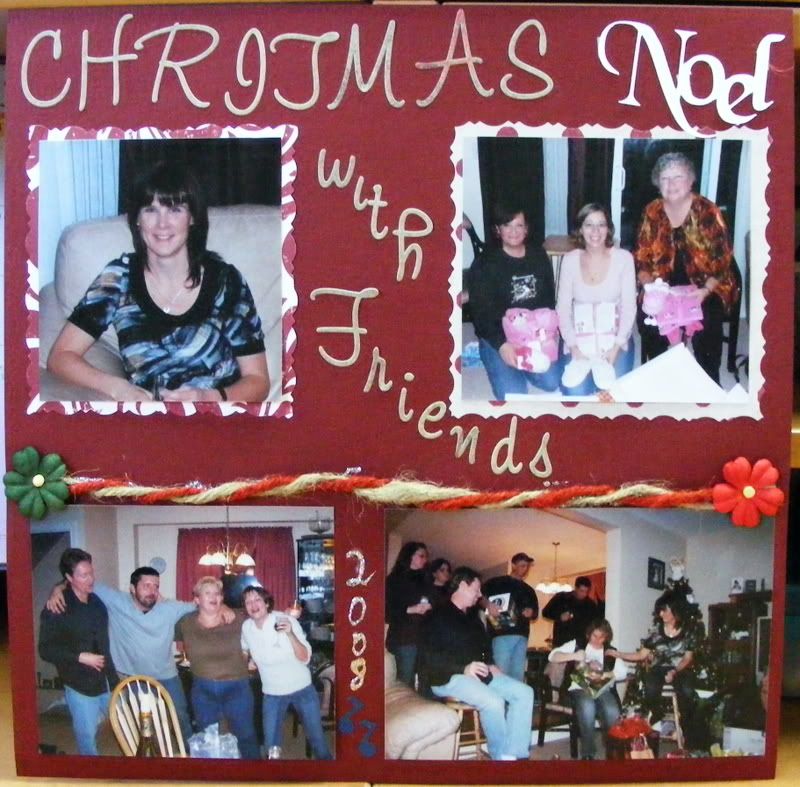 Gisela did a wonderful job at adding fun elements to her page like twisting the twine like a candy cane! Leave her some wonderful notes of praise!