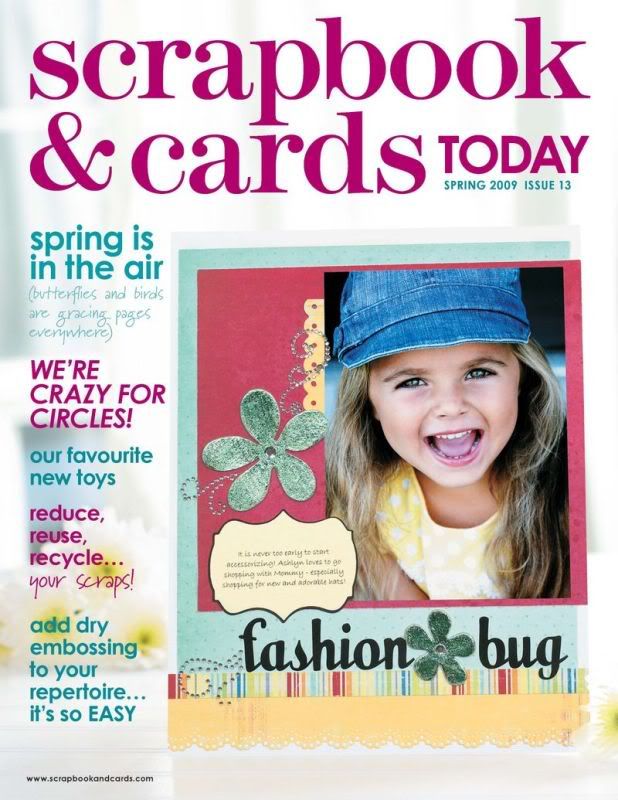 IT'S HERE
SPRING HAS ARRIVED AND SO HAS

SCRAPBOOK & CARDS TODAY

COME ON IN AND PICK UP YOUR FREE COPY
LIMITED QUANTITIES - NO HOLDS PLEASE.

IF YOU HAPPEN TO MISS OUT ON THIS FABULOUS MAGAZINE YOU CAN DOWNLOAD IT FOR FREE
www.scrapbookandcards.com AND YOU SHOULD CHECK OUT THEIR DAILY BLOG www.scrapbookandcardstodaymag.typepad.com
THEY HAVE WONDERFUL TIPS, TRENDS AND THIS SUPER FUN WEEKLY CONTEST CALLED "FREEBIE FRIDAY". ENJOY!