Our winner for the March Surpise kit is Ginny Johnson!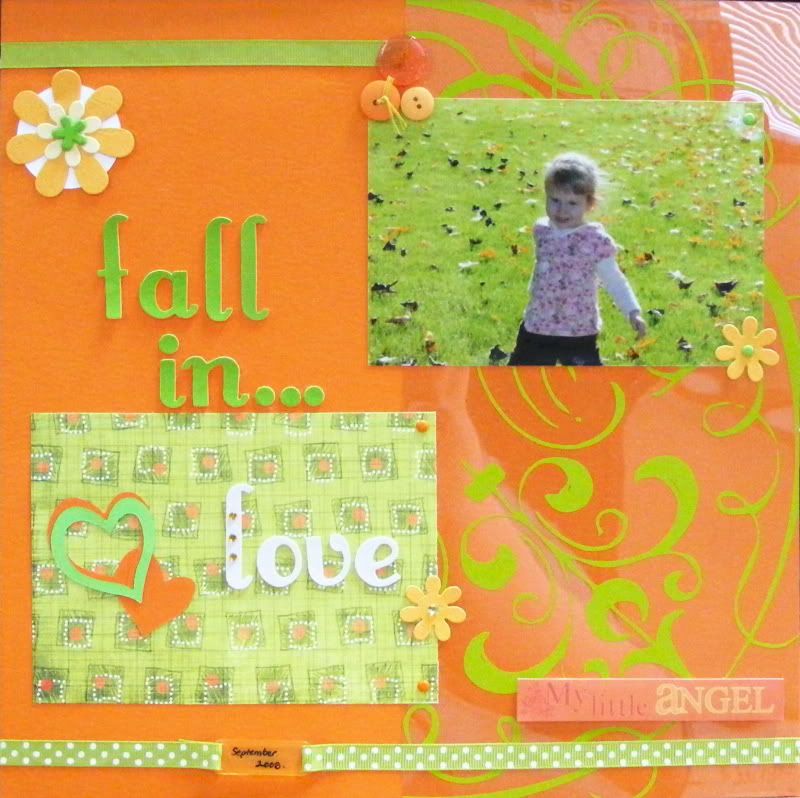 We love how the orange and green in the photo is echoed in the super bright papers. Leave Ginny some praise and tell how much you love her page!
DON'T FORGET... Our $5.00 Brown Bag Surprise kits are only available for a short time and if you bring your layout or project back in by the last business day of the month - YOU COULD WIN TOO!