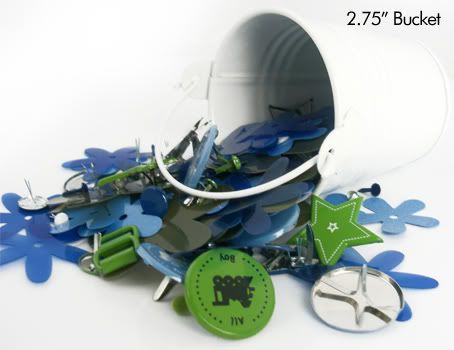 Queen & Co
Bucket of Boy & Bucket of Girl
Embellishment Assortments

"Queen and Company Bucket Kits include fabulous themed embellishments poured into adorable, re-useable buckets!
Buckets are overflowing with fabulous embellishments including, big brads, glitter brads, flocked brads, printed brads, sequin flowers, felt flowers and ribbon buckles!"

Everything you could ever need to
embellish your hand-crafted creations!

$15.59