Our winner for the April Surprise kit is Trudy Koch!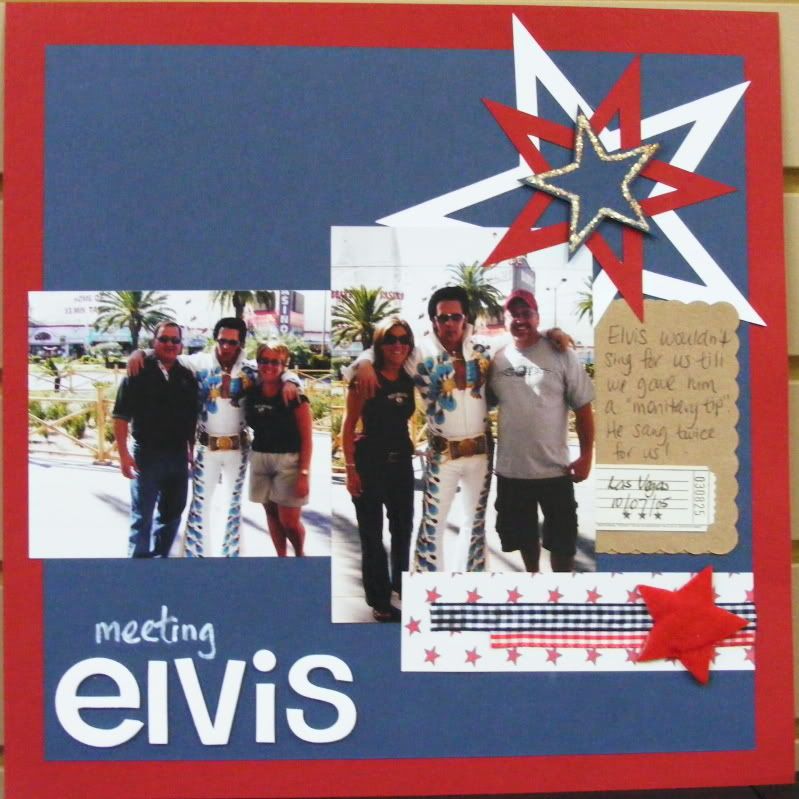 Congratulations Trudy!

Trudy took this star themed kit and ran with it! She created and won ~ in Vegas and here too! Love all the glitter on the blue star. It makes you feel like you're looking at the shining lights in that bright city.

Leave Trudy some praise and tell how much you love her page!
DON'T FORGET... Our $5.00 Brown Bag Surprise kits are only available for a short time and if you bring your layout or project back in by the last business day of the month - YOU COULD WIN TOO!