Come and shriek with glee.
Get those cameras out and see
What kinds of creatures come out and creep
While we on Halloween do sleep.
Searching for something sweet to eat,
Hear them yell "Trick or Treat"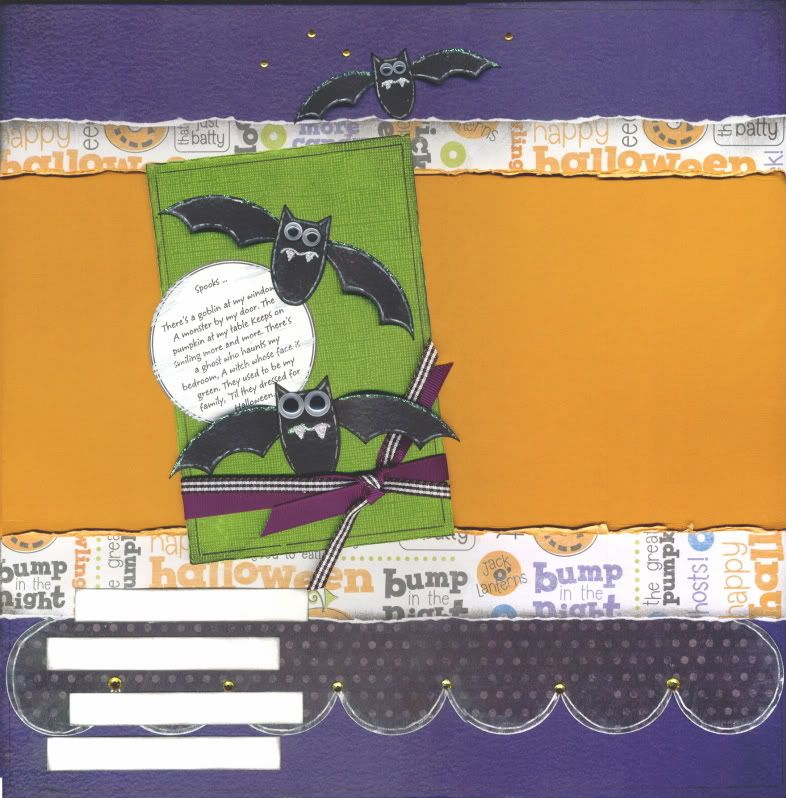 With Kimberly
NOVEMBER 11, 2009
7:00pm-10:00pm
$18.00
This layout is so fun with a spooky little poem, Bats flying 'round your head and gems sparkling like stars. This is a distressing fans fantasy ~ paper tearing, sanding, inking, paper rolling & edging techniques. Space for 3 cropped 4x6 portrait photos. Inspired by a Two Peas in a Bucket girl ~ "Aphra Dee Pea"
6 Spaces Available ~ Basic Kit needed plus... Heidi Swapp Distress tool, Sanding block, White pen, Silver pen and Black ink.