Our Winner for the month of January using the December Kit is...
Paula McNeil
These kits contained Hambly Overlays, Cardstock, sheer ribbon, eyelets and Basci Grey Paper.
Paula Created a lovely page about her family christmas. We loved the use of the perfect pearl and the self adhesive pearls to create her swirls. Great Job!
Our Honourable Mention for January is Crissy Glibert. She created a great layout about her little dog. Wonderful.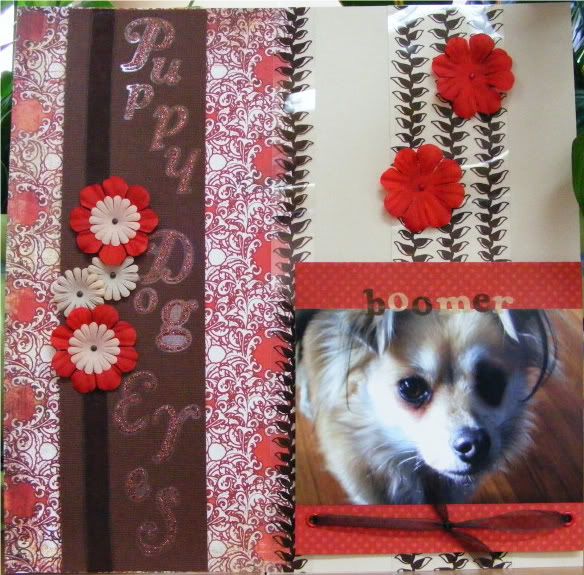 Leave a comment for these scrappers so they can see how much you like their entries.