With Kimberly
Wednesday, October 20, 2010
7:00 - 9:30 pm
$15.00 +tax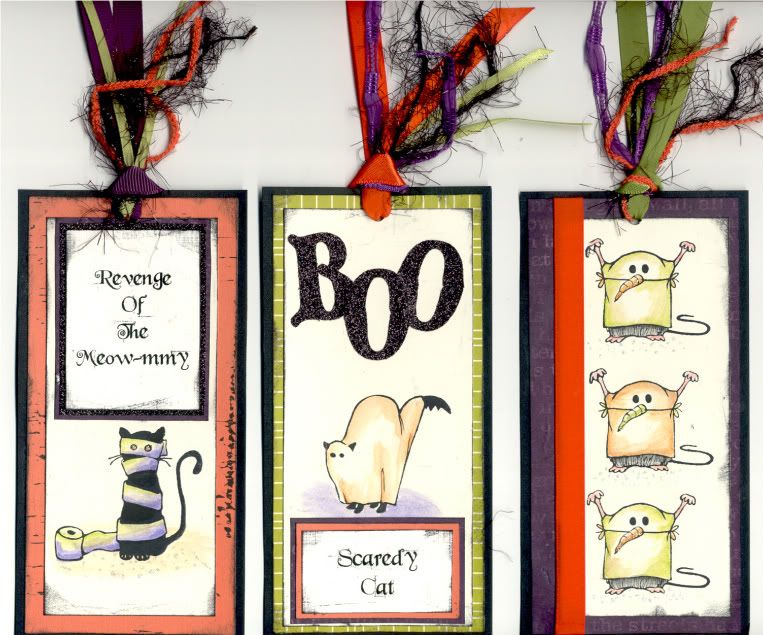 Nope, it's not a trick but a treat! It's that creepy time of year when funny little people knock on your door, asking for candy. We all have our favourite little monsters. Come a create 6 stamped, keepsake bookmarks to add to special candy bags to keep those crazy creatures happy. Learn simple watercolouring and stamping techniques. Here are 3 of the 6 bookmarks.
Please bring:
BASIC KIT
Crystal, Diamond or Stardust Stickles
Hole Punch
Black Ink
* Please note that the fibers and ribbons may differ from the samples.