Here are our dates and Basic Grey's Images for our next few POTM Classes.
"WHAT'S UP" Collection
DATE MOVED TO JULY 25TH
7:00pm
Here is Kimberly's Version of the POTM CLASS for Wednesday night: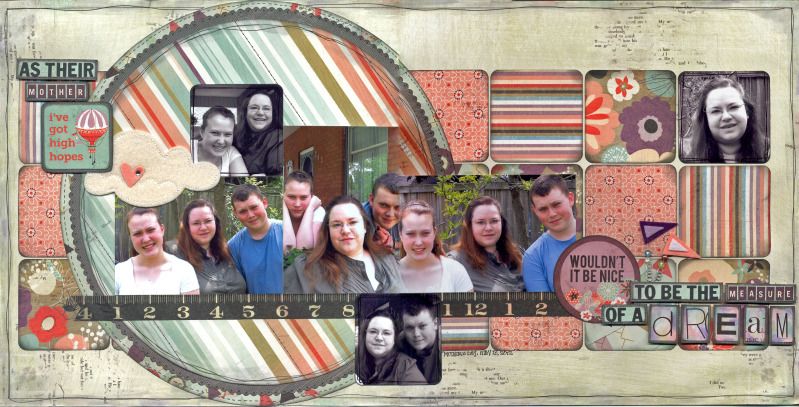 To create Kimberly's Version of the class you will need to bring:
3 ~ 2.75" square black & white photos
2 ~ 3.5x5 landscape photos
1 ~ 3.5x5 portrait photo
Trimmer, scissors, ruler
Adhesives & Pop dots
Scalloped scissors
Small corner rounder ~ Yellow Papershapers
Black Chalk ink
Black jounaling pen
Circle cutter or template for tracing
and a small paint brush (each kit will be supplied with a watercolour sample to paint with)
and because it is CHRISTMAS in July a special treat will be given out as well.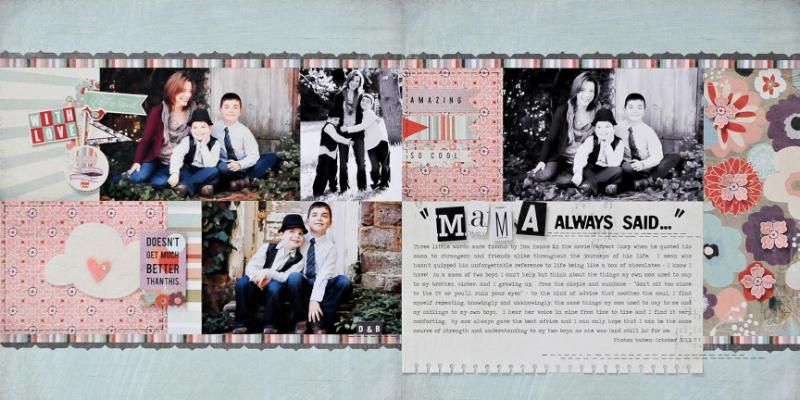 June's layout for Page of the Month features four photos, tons of room for a title and journaling, and is ruler-straight with special area for shapes, texture and dimension for a page that really POPS. What's Up works great with both colour and black and white photos and features the fuzzy felt shape stickers and brand-new flags*. June's theme is "What my Parents Taught Me"and is a chance to scrapbook cherished advice from a loved one. The Parisian-inspired colours and designs of What's Up work perfectly for all types of topics for advice. Photos can feature scans of family photos or evidence of advice followed.
Journaling prompt: 1. What is one of your favourite pieces of advice about? Food? Money? Work ethic? Cleaning tips? Driving? Fashion or style? 2. Did your parent(s) teach you by telling you or by showing you what they meant? 3. How has this advice impacted your life? 4. Is this a lesson you will pass down?
Student Supplies Needed to create this version:
3 – 6″x4″ horizontal photos
1 – 3″x4″ vertical photo
Favorite adhesive
Dimensional adhesive
Paper trimmer
Ruler, Scissors, Black journaling pen
Black or brown chalk ink
Border punch or decorative scissors
Notebook edge punch (optional)
AUGUST POTM
"PB&J" Collection
August 29th,
7:00pm
THEME IS: Past - a day in my life at age ..
Pick that perfect day whether it is current or a day from your own childhood. This is such a fun page to create. Featuring the PB&J collection it adds a touch of bright nostaliga to this layout. Suitable for both black & white photos as well as coloured. layered handmade circle embellishments are a sweet surprise on this layout and a great area for journaling or adding in extra photos.
Journaling Prompts to follow.
Student Supplies Needed to create this version:
2 – 4″x6″ photos (trimmed down to 4″x4″)
2 – 6″x4″ horizontal photos
Favorite adhesive
Dimensional adhesive
Paper trimmer
Fine tipped scissors
Hole punch or Crop-a-dile
3 circle punches (1.5″, 2″ and 2.5″)
Decorative border punch
White journaling pen & Black journaling pen
Ruler
White twine (optional)
Coordinating chalk ink (optional)
Kim really likes this one so it will not be changed - You can always make it your own.