Hey folks - sorry about the delay in publishing this information. We still have a few spots left for tomorrow night. Give us a call if you want to come and play.
Double Layout
with Kimberly
SEPTEMBER 24th
7:00pm - 9:00pm
$7.00 + tax
Here is our Sketch - 1 will be provided for you. Find your photos, search your papers & embellishments & come create in a relaxed atmosphere with Kimberly. This layout will be great for school photos, Apple picking or anything your heart desires to scrap.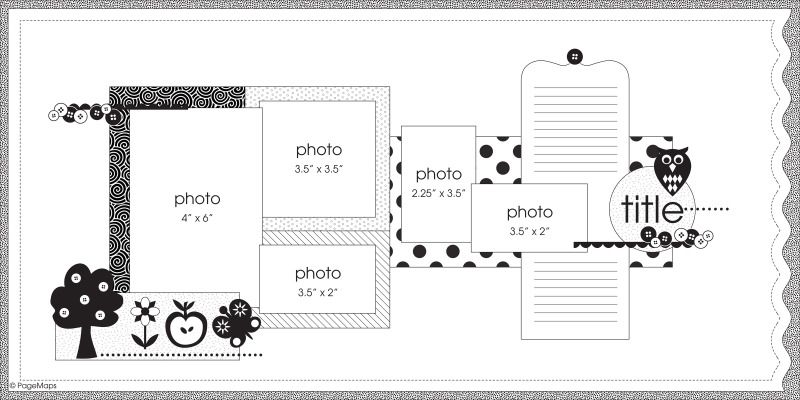 Supplies Needed:
Dark cardstock 12x12 (x2)
Lighter Cardstock 12x12 (x2)
7x8 Patterned paper (x3) 1 light, 1 dark, 1 med coloured
4x8 large print patterned paper
3x8 Light patterned paper for journaling
2x6 patterned or cardstock
Circle of cardstock
ric rac ribbon
Lots of buttons & brads
5 Felt or paper embellishments to match your theme.
Tools you might like to bring:
Basic tool kit
border punches
paper piercer
sewing needle & thread
Photo sizes:
1 ~ 4x6
2 ~ 3.5x2
1 ~ 3.5x3.5
1 ~ 2.5x3.5