BY QUILLED CREATIONS
SATURDAY, NOVEMBER 24
Both Classes for $60.00
Let Miranda and Denise teach you about the beauty in paper quilling. They will walk you through the steps to create your own quilled embellishments for cards or your scrapbooking layouts. All supplies are provided with the opportunity to purchase tool kits and other fun quilling kits.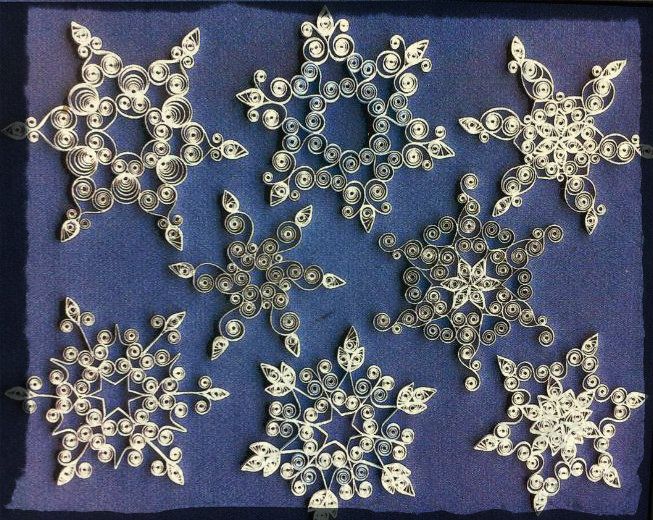 SNOWFLAKE SCROLLING CLASS
10am - 12:30pm
$30.00
These snowflakes make beautiful ornaments or an addition to any Christmas card or layout. Learn the art of Scrolling and create 2 - 3 snowflakes. You get the entire kit shown. Please bring with you, your quilling tools: needle, slotted tool, circle sizer, circle template board, tweezers, glue & some straight pins. This is not a beginner class - some experience is needed.

LUNCH BREAK - details to follow

CHRISTMAS CARD CLASS
1:00pm - 3:30pm
$30.00
Make 4 unique quilled embellishments to add to 4 Holiday cards. You will focus on making the embellishments during the afternoon and have everything to create the four cards if time allows. You will have photos to follow if we do not get to to the card assembly. All supplies are provided. Bring your basic quilling kit if you have one. This is not a beginner class - some experience is required.