HAPPY SPRING!
All About Scrapbooks is pleased to share that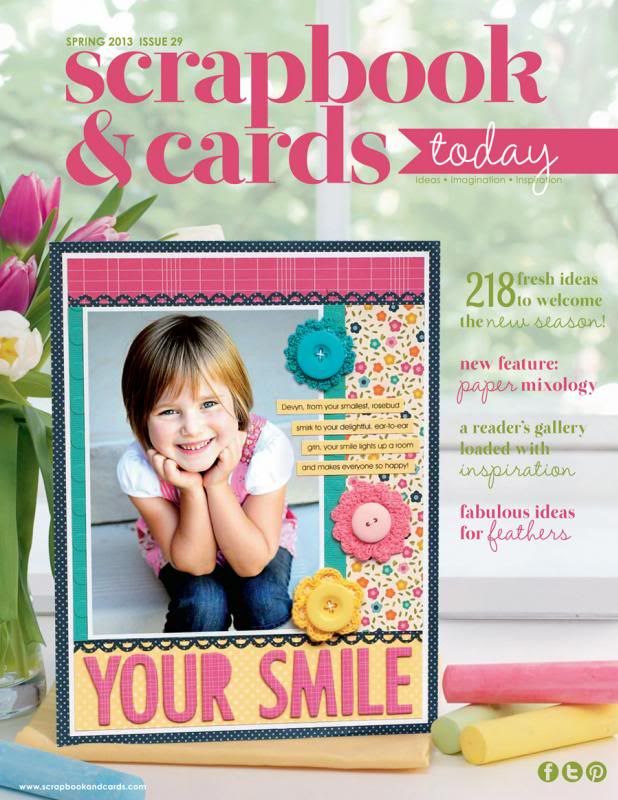 SCRAPBOOK AND CARDS TODAY
our favourite FREE magazine
will be available on MONDAY, March 25th
FRIDAY MARCH 22ND &
SATURDAY MARCH 23RD
for Kimberly's Spring Fever Crop
at the Salvation Army Community Church.
If you would like to do some shopping or need something the store is still open to the public, down at the church. And everything is on SALE 25% off your total.
(unless it was a pre order or put aside).
CASH OR CHEQUE ONLY.
Please come on down and check out the other venders
(Creative Memories, Stampin' UP & Quilled Creations)
and The SELL YOUR SCRAPPY STASH YARD SALE from 10am - 5pm.
Those with YARD SALE BOXES - DROP OFF TIMES are 9am - 7pm at 769 Juliana Dr. The Salvation Army Community Church. Make sure your items are priced and numbered with your vender number. We look forward to the excitement that a Great Deal brings.