May 4th is a fun day for us at All About Scrapbooks as we venture into the word of Project Life, Photo Freedom & SN@P!
Have You heard of "Project Life"? It is the latest craze in documenting your everyday life. Each month you summarize the past 30 days of your life, the little things as well as the big moments with pictures ranging from 2X3 – 4X6 as well as journaling cards and other fun goodies. It is quite simple. I know you are probably saying "I don't have time for this", right? OK who has a phone with a camera in it? I don't know about you but I take a lot of everyday pictures with my phone. I rarely take my big camera anymore. I think this can be the perfect marriage, Project Life using pictures taken on my phone! This sounds do-able.
Does this sound like something of interest to you?
A good friend of ours will be coming to give us an introduction class in this style of memory keeping.

Tara Leake has been scrapbooking and stamping for many years and has great style in Traditional, Digital & Project Life styles. She will show us how fun this style of documenting our memories is. Check out her galleries & here blog to see her style. TeeLeeDee ~ her blog & Her PINTEREST
Those coming to the class will receive the Photo Freedom Kit - "Happy Little Memories" which includes: 6 Patterned Papers, 12x12 Sticker Sheet, and 5 "Designer Photo Sleeves" in five unique styles that include a variety of pocket sizes.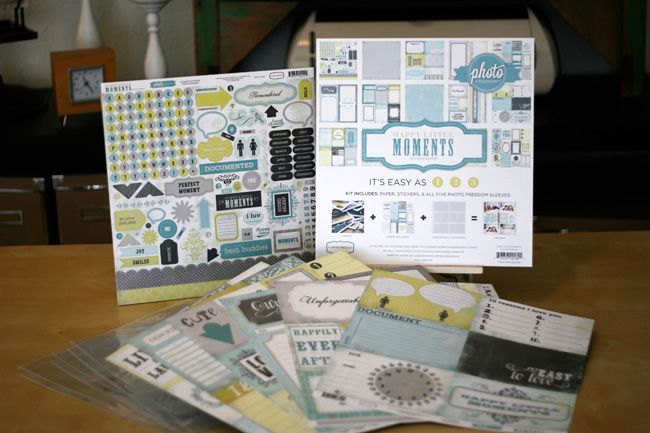 Please bring your basic tool kit including paper trimmer, adhesives and a variety of photos from 4x6, 6x4, 3x4 & 4x3.
Cost for the afternoon is $25.00 and coffee, tea and refreshments will be provided. 10 spaces ONLY.
Here is a sample of what you can create with the kit above:
This is a scrapbooked style layout based on one day. TFL