Many of you know our friend and scrapbook diva - Sarah Hodgkinson and her daughter Ema. Ema
has a very rare skin condition called Ichthyosis. This is ICHTHYOSIS AWARENESS MONTH and
the butterfly is the symbol for F.I.R.S.T. (Foundation for Ichthyosis & Related Skin Types) In
an effort to help raise funds for more support for Ema and others with these various rare skin
conditions, we will be donating $5.00 from each "Dream Big" & "Beautiful" class kit sold. Also
a portion of the Quilling Class will go to F.I.R.S.T.
DREAM BIG - 4 CARD CLASS
WEDNESDAY, MAY 22 AT 7:00PM
$25.00
Create these four beautiful butterfly cards with both stamped images and digital stamps. Use a variety
of simple techniques for enhancing the butterflies with simple colouring with ink and Tombow blender
pens, Diamond glaze and Diamond Stickles. Images will be prestamped and card pieces precut with
the exception of the butterflies (not cut out). Each class participant will also recieve a Tombow
Blending Marker to take home.
BEAUTIFUL - DOUBLE LAYOUT CLASS
WEDNESDAY, JUNE 5 AT 7:00PM
$23.00
This double layout is inspired by one created by the sketch creators at Scrapbook Generation. You will be stamping and wet embossing many butterflies to create a beautiful border. It is a great class to learn how to mix papers from different companies and use your stamps in a simple but effective manner. You will need your fine tipped scissors to fussy cut your butterflies.
$5.00 from this class will be donated to F.I.R.S.T.
QUILLED CREATIONS BEGINNER BASICS
SATURDAY, JUNE 8 10:00am - 2:00pm
with Miranda & Denise, $45.00 per person
(This includes a Donation to F.I.R.S.T
)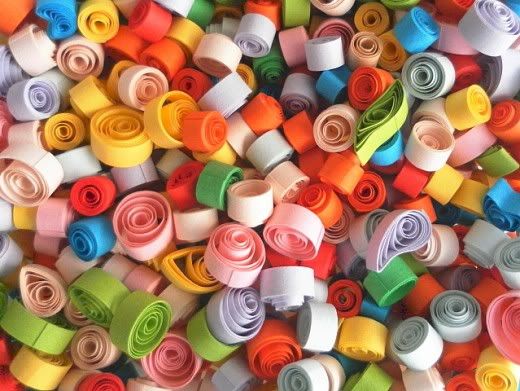 Have you ever looked at those embellishments created by rolled paper that is called "quilling" and wondered who has the patience and how do you do that? Now is your chance. "Paper quilling (also known as paper filigree) is based on the technique of rolling narrow strips of paper into coils which are then arranged to form a decorative pattern. This form of art originated in England and has been practised for ma ny centuries. In Europe, it was first used as decorations in churches and on many religious items until the late nineteenth century. Nowadays paper quilling has become a hobby for people of all ages around the world. Paper quilling is easy to learn and the best thing about it is, you only need a few items to get started with this great activity. If you enjoy doing paper crafts and making your own creative handicrafts but have never done paper quilling before, why not give this craft a go? Who knows, one day you might be the best paper quilling designer in the world."
10am - 12pm - Beginner Basics
The first 2 hours of the class will be on creating all the basic shapes you need to move forward on your own.
You will each receive a starter package that includes - Quilling papers, instruction sheet with some simple Quilling patterns, Elymer glue stick, cards and gift tags. This is for you to take home.
You will complete an instruction sheet designed by us showing each of the basic shapes that we will teach you to take home and use as reference for future projects.
12pm -1pm LUNCH
At or around 12 we will break for lunch, we will provide this for you. We will resume around 1:00 and finish around 2:00.