What's the best way to kick off a wonderful summer?
Why it's a FREE - YUP FREE magazine
SCRAPBOOK AND CARDS TODAY
SUMMER 2013 ISSUE
will be available for pick up on
FRIDAY, JUNE 21st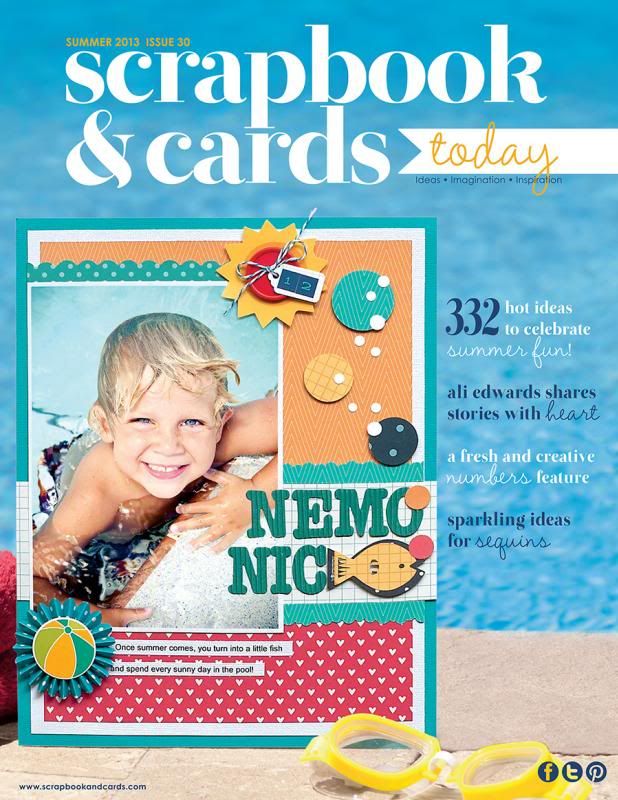 In this issue, SCT shares fabulous articles on:
· Ali Edwards shares stories with heart (Ali is their new contributing writer!);
· Fun and fresh ways to use numbers;
· Sparkling ideas for sequins;
· seasonal layouts including more double page layouts;
· and gorgeous summer themed cards!

There are a limited quantity of these FREE magazines, so we cannot hold them and only 1 per person please. Thanks so much and see you FRIDAY.