WOW we are in the second week of December already.
How are your Christmas and Holiday items coming along. We have four new Christmas lines in stock to make that creating easier. Did you receive your FREE Scrapbook & Cards Magazine yet?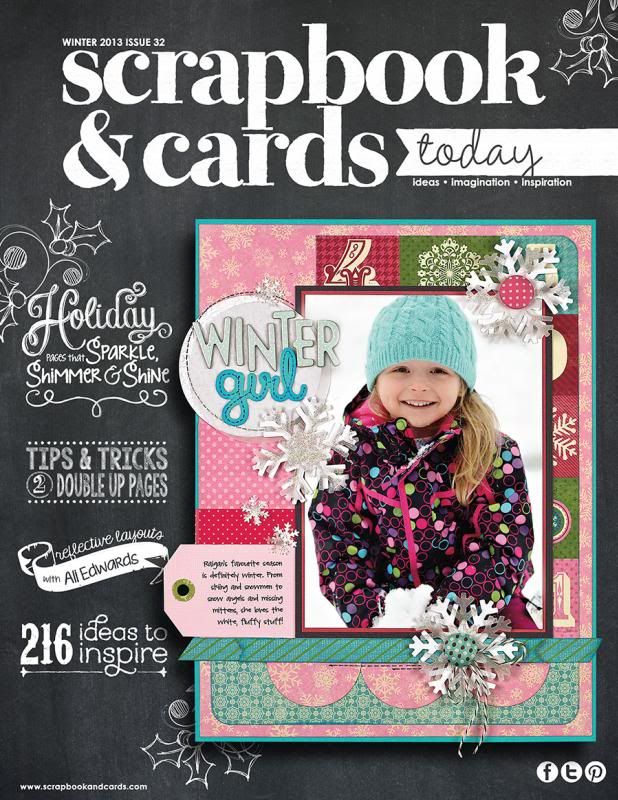 Come on in a pick up your copy. Cozy up with some hot cocoa and have an inspiring moment to yourself. Also in stock right now Scrapbook and Cards Today CALENDARS. These are going to be a great tool for the new year with lots of ideas and places to record your daily journaling. ONLY A FEW LEFT.
Our Hours for the Holidays will be changing slightly to allow staff to gather with family and friends.
DECEMBER 23 - 10 ~ 5
DECEMBER 24 - 10 ~ 2
DECEMBER 25 - CLOSED - MERRY CHRISTMAS
DECEMBER 26 - 28 - CLOSED ENJOY YOUR TIME WITH FAMILY & FRIENDS
DECEMBER 30 - 10 ~ 3
DECEMBER 31 - 10 ~ 3
JANUARY 1 - CLOSED - HAPPY NEW YEAR
JANUARY 2 - 4 REGULAR HOURS RETURN