Calling all FANS of

STEMMA

/ MASTERPIECE STUDIOS papers and

embellishments

.
GET IT BEFORE IT IS GONE!
We are sad to let you know that all

scrapbooking

products from this company are now being

discontinued

right from the

manufacturer

. We have been able to put in one last order from them and they will be on the shelves until the papers and embellishments are no longer in stock.

Also

discountinued

from their manufacturer is the

Coluzzle

Template Cutting System. This is one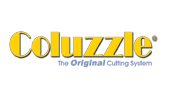 of our favourite cutting systems and we ONLY have the items stock in the store.
Both these

companies

have been long time staples in our store and we will miss having them. Our Masterpiece order is on the way and

Coluzzle

is whatever is in stock.