We have a couple of fun classes being offered in February.
Search Your Stash Class
$5.00
February 6th, 7pm-9pm
4-8 spaces
A fun way to use those supplies we have been collecting over the years. You will receive a Project 12 ~ Page Map Sketch and a supply list. Perfect for all levels of scrapbooker. This class will be offered monthly with a new sketch each month.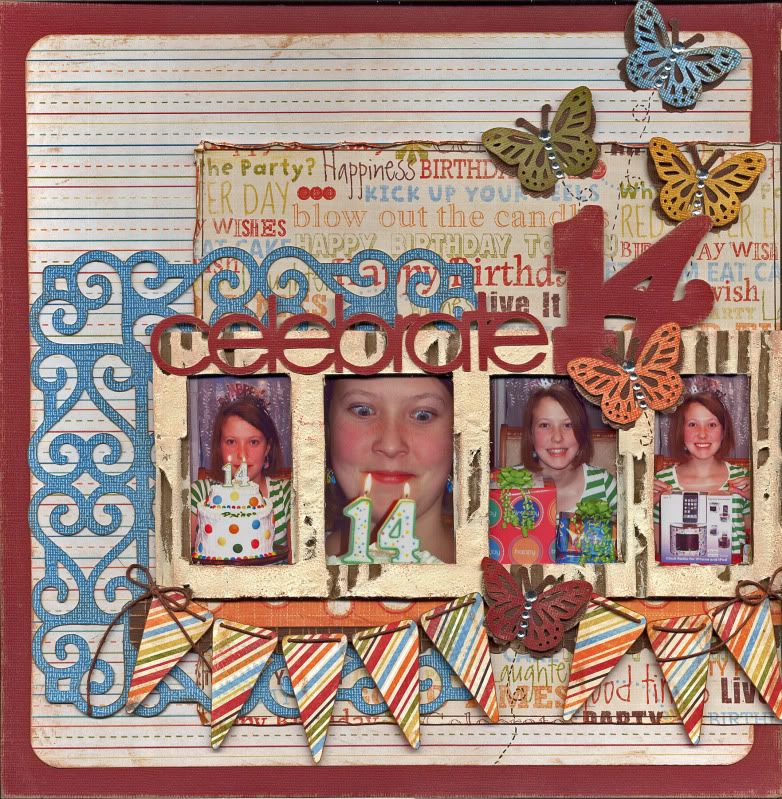 Celebrate because every birthday should be a banner day! This layout features the bright & cheery papers from Fancy Pants Designs "It's Your Day" Collection. A unique shabby chic painted frame is the technique you will learn here.
For more information see our current NEWSLETTER at top of our Blog.