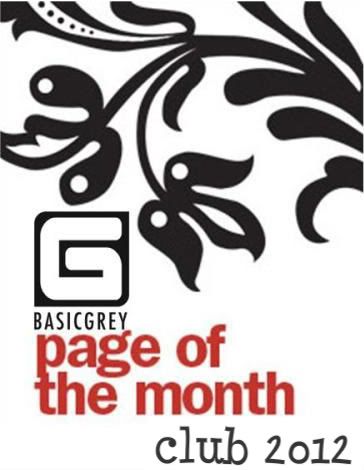 We are now taking new subscriptions for this monthly kit club, with the first club meeting of 2012 - 2013 beginning in MARCH. Each Kit for the new sessons will be $27.00 + taxes. If you would like to join for the March 2012 – February 2013 sessions.
This is a great opportunity for you to use all the newest BasicGrey products, complete a new layout each month along with learning a new technique! BasicGrey's 2012/13 POTM program is a monthly kit program where you receive a fully loaded kit with enough BG products to make one double-page layout and more. Only the hottest and newest papers from BG are used in the kits, along with classic embellishments. This year`s POTM Club will include theme and topic suggestions with every kit as well as different journaling prompts so you can scrap about whatever you want--and let your imagination and creativity soar! The easy to follow step by step instructions include full color photographs.
D-Day has Arrived - THE DEADLINE FOR SIGN UP IS FRIDAY, FEBRUARY 10th, 2012
Please drop us an email with POTM SIGN UP in the subject line or give the store a call and let the girls know of your interest.
allaboutscrapbooks@gmail.com
Store # 519-533-1500